Your Smile Will Dazzle and Delight!
White teeth are more than a Hollywood dream. You can have a sparkling smile without spending tons of money or too much time. The first thing people notice about you is your smile, and your initial impression speaks volumes. But it's more about how you feel about yourself, as confidence is the hallmark of positive self-esteem and overall contentment.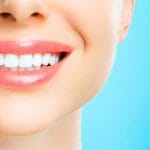 Here at Dentistry Of West Bend, we provide treatment for:
Preventative dentistry
Restorative dentistry
Cosmetic dentistry
One of our most popular cosmetic dental services is teeth whitening. After all, dingy, stained, discolored, or mismatched teeth can be a hindrance to socializing and communicating. People with less-than shining smiles may:
Feel reserved or self-conscious when meeting new people
Have difficulty performing at work, especially in front of clients and co-workers
Feel uncomfortable chit-chatting with friends, family members, and neighbors
Being held back is no way to live, and teeth whitening is a smart solution that is relatively simple to have done, virtually painless, and results in near perfection.
Our teeth whitening process is affordable and does not take too long to complete, and you can keep the stellar results going strong by continuing the whitening at home during your own time.
With today's amazing innovations and technology in the field of dentistry, teeth whitening is better than ever, giving our patients the look they have been longing for. No more hiding your emotions or covering up when you can put your best face forward and flash a smile that's worthy of the big screen!
Read on to learn more about teeth whitening below, if it may be right for you, and what goes into the process. The more you know, the better educated you will be in making the decision to go through with the cosmetic service. Of course, if you have a question or concern that is not addressed below, please discuss with your dentist or hygienist the next time you are in the office for an appointment or give us a call at (262) 618-0251.
Does Dentistry of West Bend Offer In-Office Professional Whitening Services?
Yes. Our in-office teeth whitening formula is gentle and safe, yet far more effective than what you will find at your local pharmacy, purchased over-the-counter. While those whitening strips and toothpaste can get your teeth whiter, the results simply cannot compare with the professional formulation we use here in-office.
We combine the peroxide treatment used for whitening with heat and light, further accelerating the whitening process. Note that the amount of peroxide contained in our in-office formula is much higher than what you will see in over-the-counter products, thus making your teeth dramatically whiter. Some patients see their teeth many shades whiter after treatment – a confidence-boosting result that can be life-changing!
What's the Teeth Whitening Process Like, In-Office? What Should I Expect?
You will be comfortable throughout the process, as it is painless for most patients. Those with teeth sensitivity may feel some discomfort, but it is usually tolerable and not too terrible.
We use either:
A gel formula
A foam
Or a paste
It is applied to the teeth like paint or via a treatment tray that fits snugly over the teeth. Each patient is different in terms of how long the whitening formula remains on the teeth, based on:
How white we want them to become
How yellow/gray/brown they are, to begin with, and so forth
The good thing is that we use a relatively high peroxide concentration, which means the product does not have to stay on the teeth as long as a product with a lower concentration might have to stay on in order to be effective. That means less time in the dentist's chair and more time marveling at yourself in the mirror!
How Can I Keep My Teeth White Once I've Gotten Them Professionally Whitened?
We will prescribe a simple whitening kit you can use at home, customized for your needs and desires. We will instruct you on how to use this kit so you can maximize the results you've received in the office.
Other measures you can take to keep your teeth pearly white include:
Refraining from eating foods and drinking beverages that can stain teeth, including red wine, coffee, tea, cola, chocolate, red sauces and soups, dark berries, and the like
Quitting smoking or using tobacco products
Brushing your teeth regularly and keeping up with your general dental examinations twice yearly, which includes a professional cleaning
Are you ready to get your teeth whiter and brighter? We can help you at Dentistry Of West Bend. Please schedule an appointment at your convenience by calling us at (262) 618-0251, or fill out this brief online form, and a front desk representative will contact you ASAP to schedule your consultation.
We look forward to seeing you soon at our COVID-safe facility.